Jennifer Lalonde, Worship Minister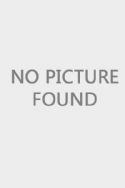 Jennifer began leading the worship team at EMBC in July of 2017. She has always loved to sing for the Lord, and had served with the worship team by playing guitar and singing since joining the church in 2013. Jennifer continues to improve her musical skills to be used for God's glory, and is excited to share her love for God to others through the gift of music. With her husband, Philippe (who plays bass for the church), she has two boys (one of whom plays the drums).
In addition to her service at EMBC, Jennifer has volunteered at the Eagle Mountain Pregnancy Help Center, where she led clients in worship before Bible Study and Life Skills classes. She also enjoys playing for local nursing homes and rehabilitation hospitals in north Forth Worth.
Jennifer regularly performed at the Edge Coffeehouse in Lake worth, playing not only praise and worship songs but also folk and pop music.