David Cecil, Senior Pastor

David began as the Senior Pastor of EMBC in November of 2009. After growing up as a military brat, David has managed to spend most of the past 20 years in the state of Texas, and is working to make Fort Worth his home for a long, long time. Together with his wife, Amy, who he met as an undergraduate at the University of North Texas, he has three children.
Completely unimportant important stuff
Movies to watch again and again - It's a Wonderful Life; Planet of the Apes (1968); The Man Who Shot Liberty Valance; The Robe; Jeremiah Johnson;
Books to read and keep (a select few) - The Present Future; Cry, the Beloved Country; If Chins Could Kill: Confessions of a B Movie Star; Planet of the Apes; Ender's Game; Starship Troopers; The Narnia Chronicles;
Things to do (in life) - become a Marine; learn to juggle; make a movie; rodeo bullfighting; build a boat; take Amy to Hawaii; live in Colorado; serve the Lord in any capacity of His choosing until my last breath.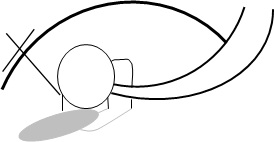 "Juggler, Pastor, a Jester all around;
to some a tad foolish, truth is I've found;
standing on the rock, my dation is sound."